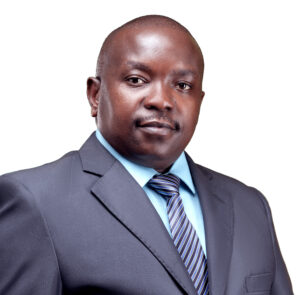 CHRP Douglas Gikunju is a Partner and Principal Consultant at MNC Consulting Group with an experience of over 14 years with various organizations.
He started his career at Equity Bank Limited and worked in various branches in Kenya. CHRP Gikunju moved to MNC in year 2016 to head HR Consultancy and Corporate Governance and Advisory services. At MNC, CHRP Gikunju is involved in overseeing provision of consultancy and advisory services in HR. He has vast experience in Talent Planning which aims at assisting the organizations in tapping the best workforce for the success of their organization. He is also involved in employee training and development by giving advisory on the best training that fits the firm's needs. He's an expert in employee relations and has a wide experience in organization development and business change. CHRP Gikunju also offers HR Consultancy in areas of employee pay and benefits while at the same time assisting organization in designing effective performance appraisal to measure on the target and productivity of the employee against organization's objectives.
The experience acquired has made CHRP Gikunju an astute leader in the Human Resource field and has made him one of the most reliable HR consultants in the world. Through his expertise, he has seen MNC Consulting Group become a leading HR consulting firm in Kenya and beyond.
Qualification
CHRP Gikunju has the following qualifications:
• Master of Business Administration (Human Resources Management)
• Bachelor of Arts (Human Resources Management)
Membership
CHRP Gikunju is a registered member of The Institute of Human Resources Management (IHRM).
Expertise
CHRP Gikunju is well vast in the following fields;
• Recruitment and selection
• People management
• Talent planning and management
• Learning, training and development
• Organization development
• Business and organization change
• Employee relations
• Occupational health and safety
• Employee pay and benefits
• Performance appraisal
• HR outsourcing solutions