Organization Development
It is an objective-based methodology that focuses on improving an organization's capability by developing strategies, structure and management processes. Organizational development entails a long-term, systematic and continuous process for increasing organizational effectiveness, solving problems and enhancing performance.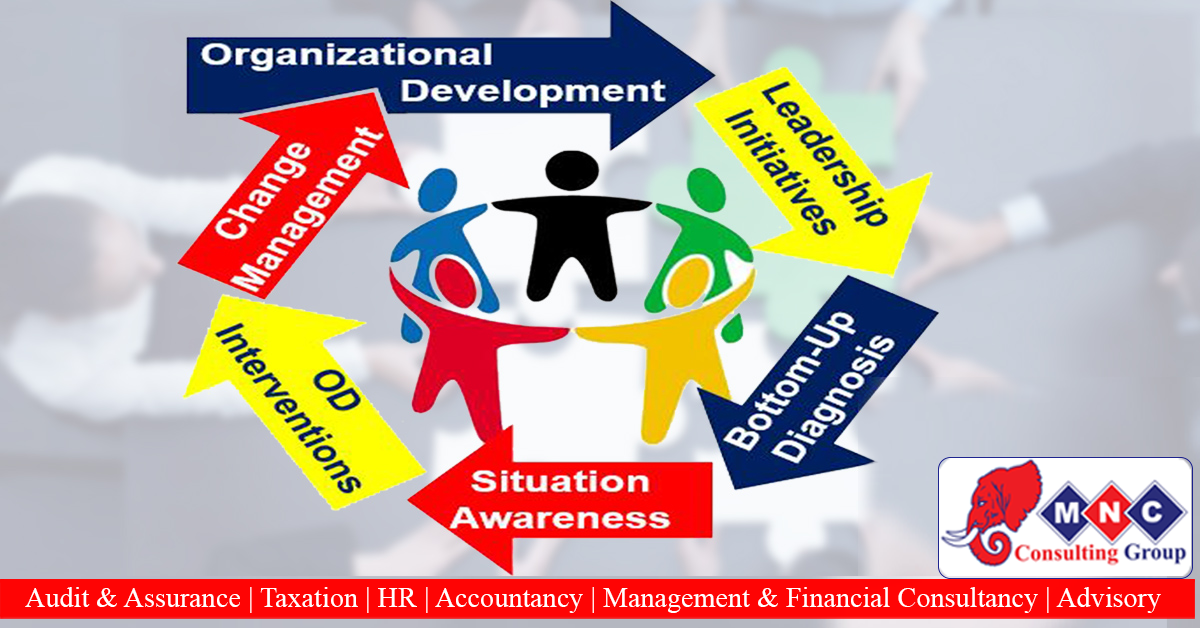 Whether you want to improve your existing HR function or deal with a current HR issue our consultants at MNC  will partner with you to deliver a sustainable improvement and change as your business grows and evolves.
Benefits of organization development in an organization
A company that conducts organizational development invests continually to improve its business.
Organizational development leads to increased communication within the organization which leads to an increased understanding of the need for change within the organization.
Due to increased communication, employees can come up with new ideas thus enhancing employees' skills to meet evolving market requirements.
Organizational development increases product innovation which leads to product and service enhancement.
Through increased innovation and productivity, an organization enjoys efficiency and increased profit.
At MNC, we understand that the major purpose of organizational development is to enable an organization to better respond and adapt to industry/market changes and technological advances. Our experts help you develop strategies like;
Team Building and Dynamics
 We ensure that the complexities of human resources require a high-performance team led by our experienced consultants to work together to meet your expectations. A high-performance team has members with a clearly defined and shared purpose, mutual trust and respect, clarity of roles and responsibilities, high levels of communication, dedication to team success and cooperation, ability to differ and acknowledge conflict and a supportive leader who challenges the team.
Equality and Diversity in the workplace
We ensure workplace equality and diversity are of great significance and fundamental ethics in any business. It's about treating employees equally and fairly regardless of their gender, race, cultural background, work experience, skills, education background, beliefs (religious and philosophical), sexual orientation and more. Diversity and equality prevent discrimination and bullying of employees in the workplace.
This is the functional structure of an organization. The functional structures comprise departments, matrices, processes, customer centricity, and networks. We spearhead the organizational design processes like business reengineering and downsizing for your organization.
At MNC,  we keep a constant and systematic approach to dealing with organizational transformation from announcing changes to providing feedback throughout the processes.
Employee Engagement and Communication
At MNC, we prioritize our client's initiatives. We understand the importance of employee engagement, how to drive employee engagement and how to continuously improve engagement methodologies.
At MNC, we recognize the importance of rewards in an organization to help achieve positive and long-term results. Our consultants work with you to craft extraordinary performance award schemes for your employees to appreciate commitment and achievements.