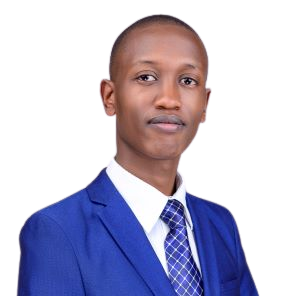 CPA Charles Mbugua is a Partner and Principal Consultant at MNC Consulting Group. He has vast experience and unmatched knowledge and skills in matters related to tax planning, tax compliance, tax transaction advisory, accounting, audit and assurance.
CPA Charles started his career at MNC Consulting Group as an Assistant Tax Consultant and grew to a Tax Consultant and later a Partner and Principal Consultant. Further, CPA Charles is the head of operations at the firm. In his consultancy role, he provides pivotal and sustainable tax dispute resolution measures through objection and appeal of tax decisions by the legal framework provided by the tax laws. Not only is he an avid tax trainer who offers support and advice to investors through tax training and seminars, but also a strategic tax advisor in a wide range of industries.
CPA Charles is actively involved in designing and delivering effective tax accounting policies across all industries that ensure all-round tax compliance with the tax authorities. In addition, he is actively involved in conducting due diligence through critical and analytical skills to enable assessing the tax position of firms.
Over the years, Charles has continuously guided firms on transactions where transfer pricing is applicable. Further, CPA Charles is an expert in cross-border taxation.
Professional and Academic Qualification
Bachelor of Commerce (Accounting) from Masinde Muliro University of Science and Technology
Certified Public Accountant (CPA)
Membership
Institute of Certified Public Accountants of Kenya (ICPAK)
Areas of expertise
Tax advisory
Accounting, Audit, and Assurance
Tax accounting
Tax planning
Cross border taxation
Transfer pricing
Tax compliance
Tax dispute resolution
Tax review, due diligence, and health checks
Tax training and seminars