Business and Organization Change
Business change is an action in which businesses alter major aspects of their organization, such as the underlying technologies or infrastructure they use to operate. It is well known that businesses do not operate inside a vacuum and therefore, business change is a leveraging method of management that helps in bringing about successful resolutions.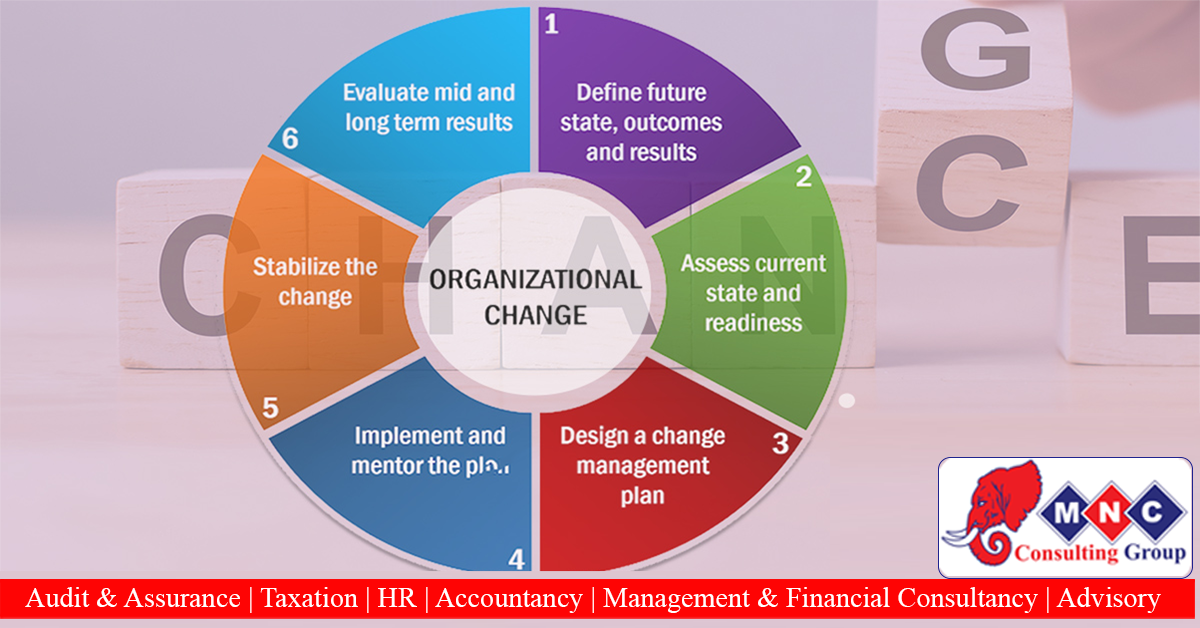 At MNC, we have a well-designed conceptual framework that aims at solving our clients' needs to change. Since change is inevitable in the modern global economy, we have come in to help our clients grasp the necessity of approaching it in a professional manner.
Merits associated with business change
We believe there is no aspect of a firm that is limited to change, and therefore, we necessitate our clients to adapt to changes so as to gain competitively by;
Encouraging people's development at the workplace.
Encouraging innovation in this global business environment.
Adopting newer technological capabilities.
Encouraging the use of more efficient and effective structures.
Minimization of costs.
Maximization of use of resources.
Why we are your recommended business consultants
Through our experience in major industries that drive the economy of this country, we have acquired a unique competitive advantage in sourcing well-experienced, skilled and talented individuals with a history of spearheading businesses into their next growth phase.
We have adapted to the ever-changing technological capabilities that have helped us to drive our clients into commanding big market shares. In addition, we acknowledge that though change is scary, it has helped our clients to reconsider how they run their operations.
We are equally flexible to create a clearly defined roadmap that articulates and measures success and gives a clear explanation of how your business, employees, customers, and constituencies will be affected.
We ensure that the process plan is aligned with your business goals and gives you a clearly defined outline of the implementation and sustainability of the organizational change. We take note of challenges that may arise and give flexible solutions enough to adjust accordingly to the change.
 We continuously assess the outcomes, measure data, offer training to employees on new methodologies and business practices and make readjustments to your organizational goal where necessary.